Powerful Hauling Software Made Simple

Dispatching Designed for Your Hauling Company
Run your rental operation in one simple platform. Our cloud-based software is jam-packed with powerful tools that help you dispatch your drivers, manage your assets, monitor your trucks and more – all in just minutes. Here's what you get with Dispatcher.com.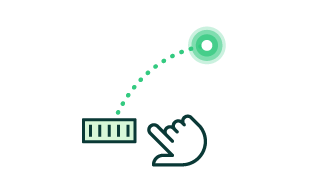 Create time-saving routes and schedules with our easy-to-use, drag-and-drop tools. Need to add in a new job or adjust a route? Get it done with only a few clicks.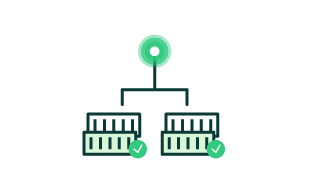 Never lose an asset again. Use our dispatch map and customizable reporting to track all your assets and keep your inventory moving.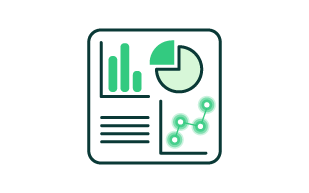 Oversee all your work orders from beginning to end – including billing your customers. Keep up-to-date on daily jobs and uncover trends with our reports.
See how our software improves every part of your dumpster rental business from order management to invoicing.
Explore All Our Features
Keep Your Dispatchers and Drivers Connected
Dispatcher.com has two tools – a web application and a mobile app for your drivers – that instantly sync for seamless communication between all members of your team. Any changes made in either app update immediately so nothing gets missed.
The whole platform helps your staff to manage routes efficiently, schedule extra pickups and keep track of important job notes.
See How It Works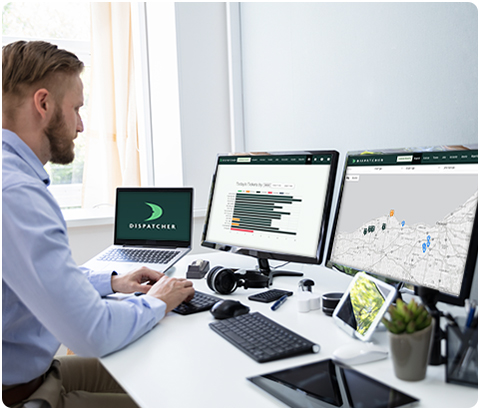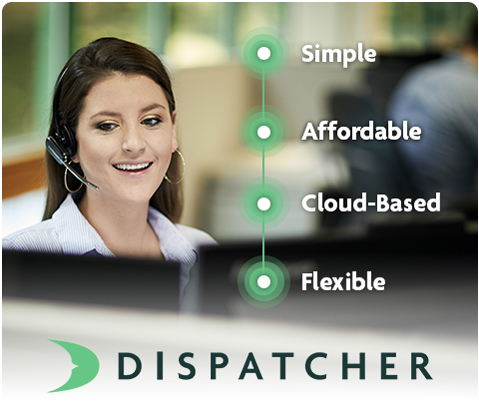 What Sets Our Software Apart
Hauling companies across the country run their businesses with Dispatcher.com because it's:
✔ Simple – Get up and running quickly with our straightforward software.
✔ Affordable – Use our tools without breaking the bank.
✔ Cloud-Based – Dispatch from anywhere you have internet access. All you need is your login.
✔ Flexible – Customize our platform to your hauling business and modify it as needs change.
Try out a powerful solution to manage your operation that's fast, uncomplicated and hassle-free.
Start a free trial of our roll off software.
Request a Demo