Easy-to-Use Dispatch Software
to Manage Your Hauling Business

Dispatching and Scheduling Solutions
Our dispatch software gives you an easy solution for all your scheduling needs. With our platform, dispatching is simple – you can assign jobs, create routes and monitor drivers' locations within minutes.
Use our web application to schedule and dispatch your drivers for the day, or make last-minute changes with just a few clicks. Since your drivers will receive real-time updates on their mobile app, they'll have all the information they need to complete their routes.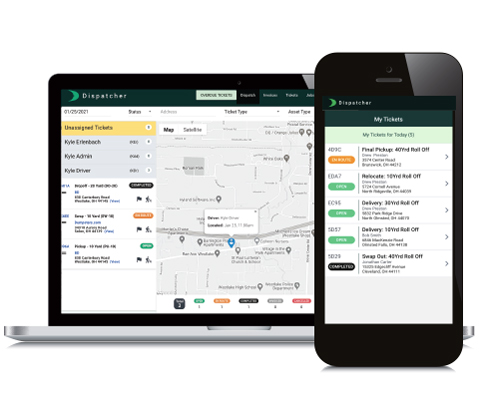 Everything at Your Fingertips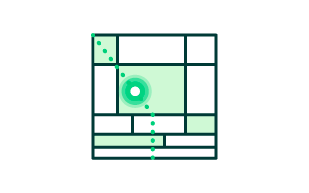 Track Daily Jobs
Assign work orders to truck drivers and arrange schedules in the dispatch map.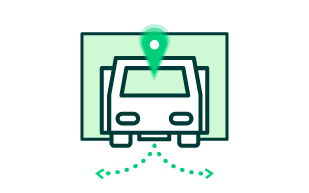 Direct Your Drivers
Route your daily jobs with our map-based routing system and mobile app.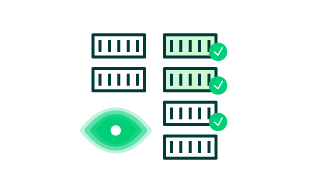 View Your Inventory
Dispatch your drivers to the nearest assets and job sites for quick and efficient service.
Real-Time Dispatch Management
The dispatch screen syncs directly with the drivers' mobile app, so if you make any changes to a schedule – such as rerouting a delivery or cancelling a work order – a push notification will be immediately sent to their mobile device.
What's more, adding work tickets to the closest driver to a job or an asset is effortless since you can do both in the map view.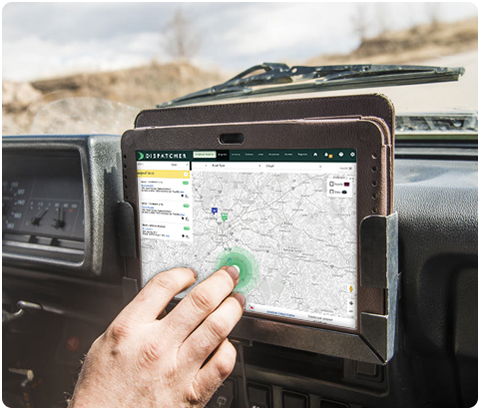 How It Works
1. View Daily Jobs
Open your dispatch screen and look at all of the unassigned work orders, which we call tickets.
2. Assign Them to a Driver
Click on each ticket for more details. View your driver's schedules and assign the ticket.
3. Set the Order
Need to adjust the driver's schedule? Just drag and drop to reorder the tickets and routes.
4. Schedule New Tickets
Have a customer call needing a delivery, pickup or swap? Just make a new ticket and assign it.
Try Our Dumpster Dispatch Software
We help you manage your drivers, optimize schedules and monitor each asset's location in one simple platform. Sign up for a demo to see how our dispatching solution saves you time and effort by simplifying your operation.
Request a Demo