Get Real-Time GPS Fleet Tracking
to Efficiently Route Your Drivers

Routing Software to Track Your Fleet
Monitor your dumpsters, trucks and drivers with our GPS fleet tracking technology. Our live dispatching map allows you to see all of your daily operations in action – including precise driver movements. Plus, you can direct your fleet right within the dispatch map, ensuring efficient routes, prompt deliveries and pickups, and most importantly, satisfied customers.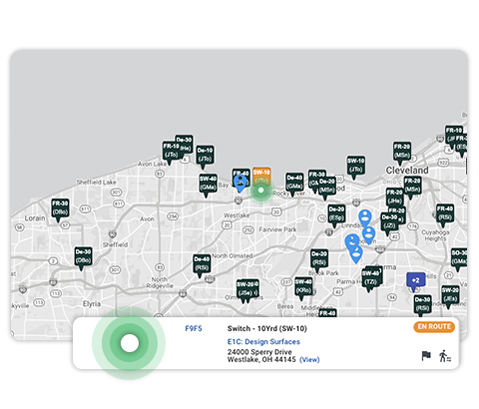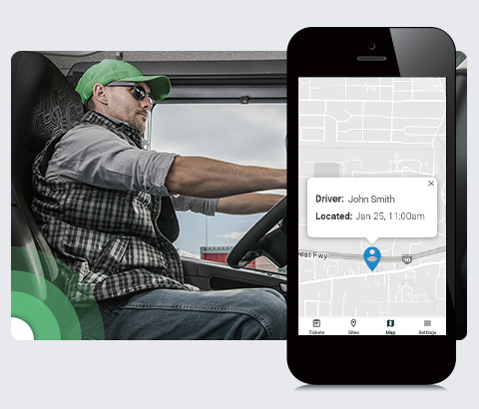 Use Our Fleet Tracking Software to Stay on Top of Your Drivers
Our GPS fleet management solution gives a full view of your drivers' locations so you can easily assign job tickets, manage your inventory and adjust schedules. The mobile app comes equipped with GPS tracking technology that syncs to the dispatcher web application, making it easy to track your drivers from the office.
And since you can also see the locations of your dumpsters, landfills and job sites right in the dispatch map, you can coordinate your services with confidence.
Fleet Routing Software Made Simple
Accurately plan routes with our easy-to-use map-based software. Designed for small- and medium-sized businesses in the waste industry, our drag-and-drop fleet routing platform helps you create the most efficient schedules for your drivers.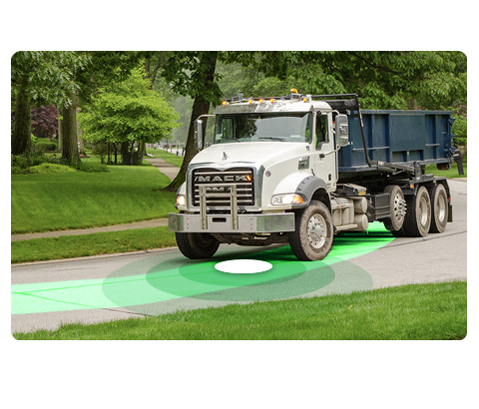 How It Works
1. Make New Tickets
Create work order tickets for every new job.
2. Assign Tickets
Assign a ticket to a driver in the map view with a few clicks.
3. Rearrange Routes
Drag and drop tickets to modify routes as needed.
4. Driver Gets Notified
The web app sends an update to the driver's mobile app instantly.
How Our GPS Truck Tracking Platform Helps Your Business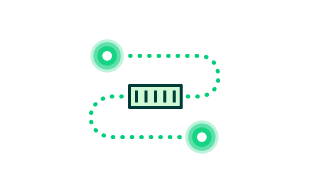 Improved Efficiency
Save on time and fuel costs by creating routes based on the real-time locations of your drivers, assets and more.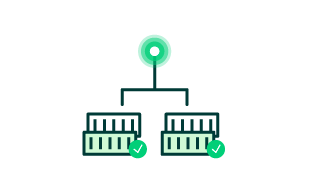 Optimized Asset Management
Map your fleet to view your assets and track all your site service equipment right in our dispatch web application.
Take Our Tracking Software for a Spin
Discover how we can help you keep your inventory moving. Request a demo to see how easy fleet tracking and routing can be with one straightforward solution.
Request a Demo
What does fleet management software do?
Fleet management software is a tool that allows you to manage an inventory of vehicles. You can use it to gather, store, report and analyze different information that relates to the specific jobs and activities your fleet performs. Our software tracks your drivers' exact locations as they complete services across the city. This solution helps you manage your trucks, identify operational inefficiencies and create optimized schedules and routes for your team.
How does GPS tracking work?
Our mobile app comes equipped with GPS tracking technology. The app uses the Global Position System (GPS) to track a person or object's real-time geographical location. Drivers usually use the app on a smartphone or tablet. The mobile app sends the drivers' geolocation data directly to the web application, so you can track their trucks within the dispatcher map. The mobile app requires the location to be turned on and shared from the driver's device to work correctly.