Simple Ticketing and Order Management Solutions
for All of Your Dumpster Rental Accounts

Finish Jobs Fast With a Work Order Management System
With our management software, you can oversee the entire work order experience in one place, from setting up deliveries and pickups to generating invoices. Create new tickets for your dumpster and site service rental business in a few quick steps. Plus, our web application syncs directly with your drivers' mobile app to keep them up-to-date while they're on the road.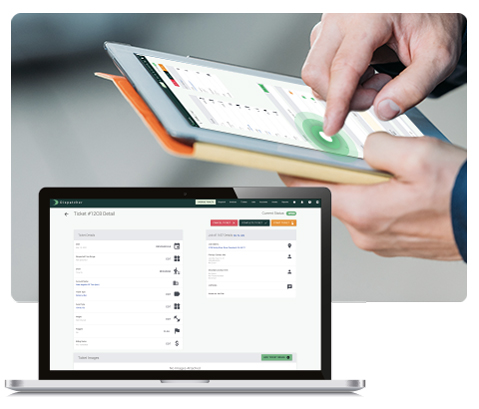 All the Account Management Features You Need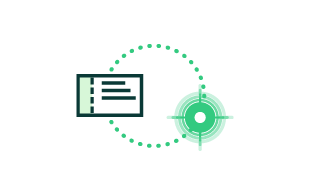 Instant Ticket Tracking
Check on the status of all your jobs in real time right from the homepage in the web application.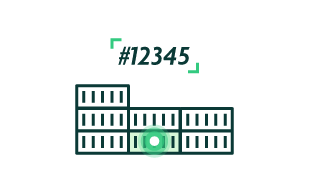 Simple Asset Organization
Enter the dumpster number assigned to every ticket for optimized inventory management.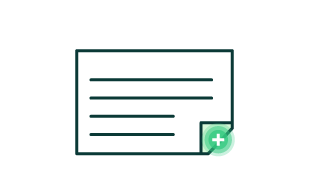 Detailed Job Information
Add billing notes, delivery instructions and more to the account to keep your customers happy.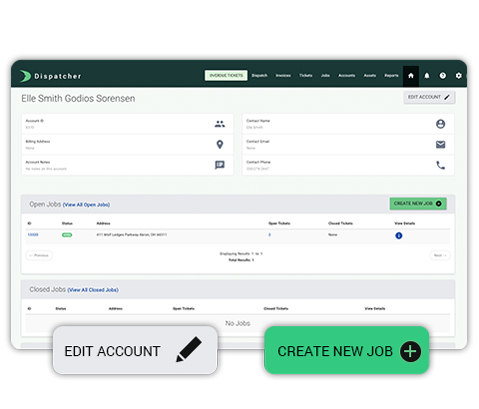 Customer Account Tracking
Manage every client right in one place. Use our customer management tools to track order history, identify service needs and send invoices. You can add new contacts and update customer account information in just minutes.
Have a question about a delivery or a fee? Simply open the account to see a complete list of all activities – past, present and scheduled – as well as up-to-date billing information.
How Our Order Management System Works
1. Create an Account
Make a new account for every new customer and use it for the work order.
2. Choose the Location
Enter the exact address for the work order, whether it's a delivery, pickup or swap-out.
3. Create the Work Order
Set up a new work order – called a ticket – for any kind of job.
4. Assign the Ticket
Designate a driver to complete the work order in the dispatcher map.
Account for Dumpster Weight Tickets
Add weight tickets from the landfill or transfer station to an existing work order with just a few clicks. Drivers attach images of weight tickets directly to customer accounts using our innovative mobile app. This efficient weight ticket management solution speeds up your invoicing process, ensures accurate records, and helps to better assist customers with billing questions.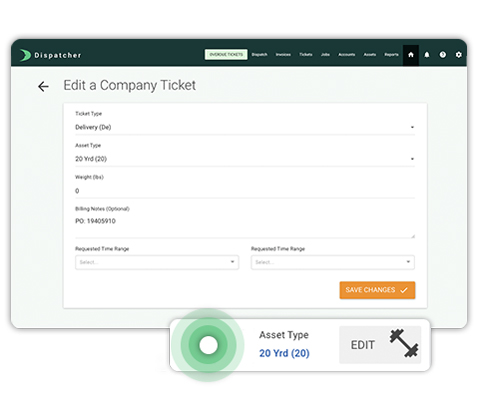 Make Customer Management a Breeze
Take control of your work orders and help your team focus on what they do best. Try our work order and customer management system for free.
Request a Demo