Dumpster Software to Run Your Rental Business
and Propel Your Hauling Operation Forward

Roll Off Software Built for You
Our cloud-based roll off container and equipment rental solution helps you run your business more efficiently. Consisting of both a web application for your office staff and a mobile app for your truck drivers, our platform gives you one easy place to track and manage all parts of your operation.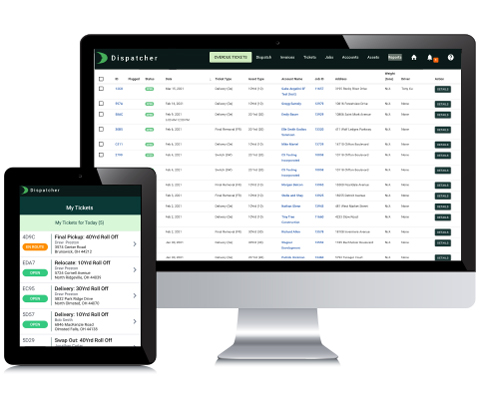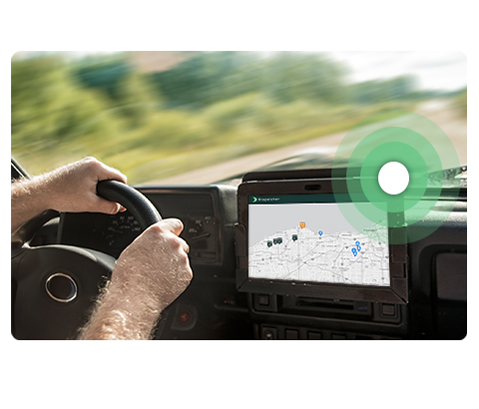 Designed With You in Mind
The waste industry is poised to grow over the next five years and is ripe with new opportunities. We designed our software features to help all kinds of dumpster rental companies as they expand:
Roll off haulers who want to grow and speed up dumpster turnover without spending too much on overhead.
Equipment rental companies that deliver to residential and commercial customers.
New and established haulers looking to organize paperwork, improve asset tracking systems and compete with big players in their market.
Manage Your Dumpster Company From the Cloud
Manage and Create Work Orders
Our software makes order management simple. Keep your customers happy, your job completions timely and your hauling costs down with detailed digital records.
Sign Up for a Demo to Try Out Our Web Application and Mobile App
Request a Demo
How Our Dumpster Software Works
Our web and mobile apps sync to provide instant updates and continuous communication between your dispatching staff and your truck-driving team. See how our cloud-based management platform works.
1. Order Management
When a new job comes in, set up the work order – called a ticket – in the web app. Here, you'll select an existing customer or create a new customer profile to provide all relevant details, including the address, asset type and size and any delivery instructions.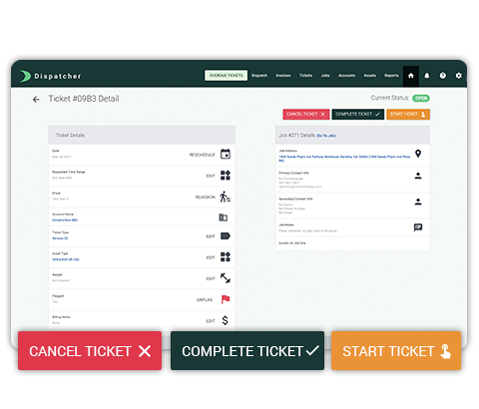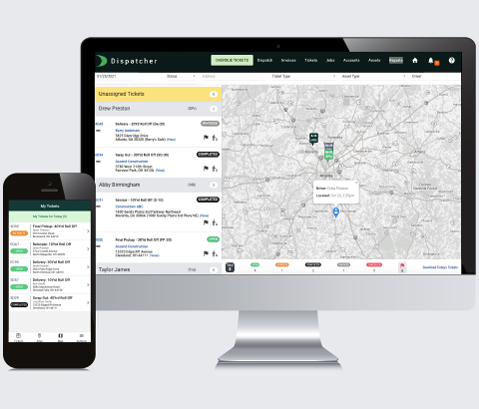 2. Driver Dispatching
Once the ticket is created, you can assign it to a driver in the dispatch map. This is also where you can plan out your drivers' schedules and routes. Every ticket will appear in the driver's ticket feed in the mobile app in the order you specify.
As your drivers work through their daily work orders, you'll be able to track the status in your web application.
3. Asset Tracking
Whether they're delivering a container or dumping it at a transfer station, your drivers will be prompted to assign – or update – the location of the dumpster they're using for that specific job. This is done easily with the app's GPS-tracking features.
Back in the office, you can view the location of every asset in the dispatch map or sort all your tickets by asset type using our reports.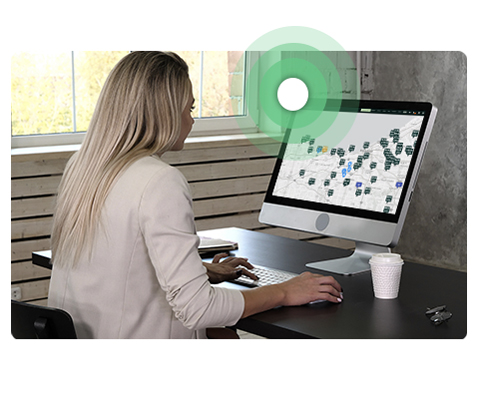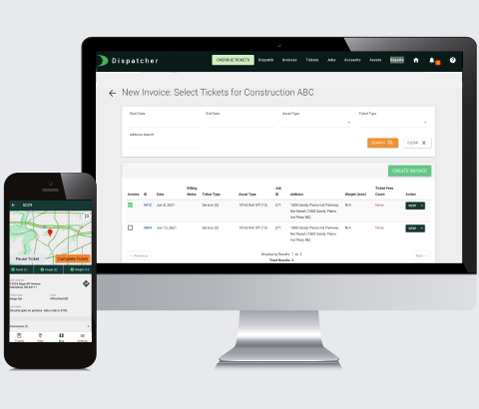 4. Job Completion
When your driver has completed their job, drivers can attach photos of weight tickets from the landfill. This way, you'll have all of the information you need to promptly bill your customer. Next, you can create and send a new invoice by using our QuickBooks Online integration.
Here's How to Use Our Roll Off Software
2. Set Up Your Account
A member of our team will help you customize an account for your business.
3. Give it a Try
Use our software in the office and on the road with our mobile app.
4. Get Hauling
To continue using our apps, we'll set you up with an official account.
Take Charge of Your Hauling Business
See how we can help streamline your operation. Click on the button below to get started today.
Request a Demo